As some knows I have not stopped playing StarTrek Online.
But perhaps I'm not blogging that much about it. But its been a busy summer and I have not had that much time.
But I thought I should mention this – With season 4 you got the possibility to visit Starfleet Academy on Earth.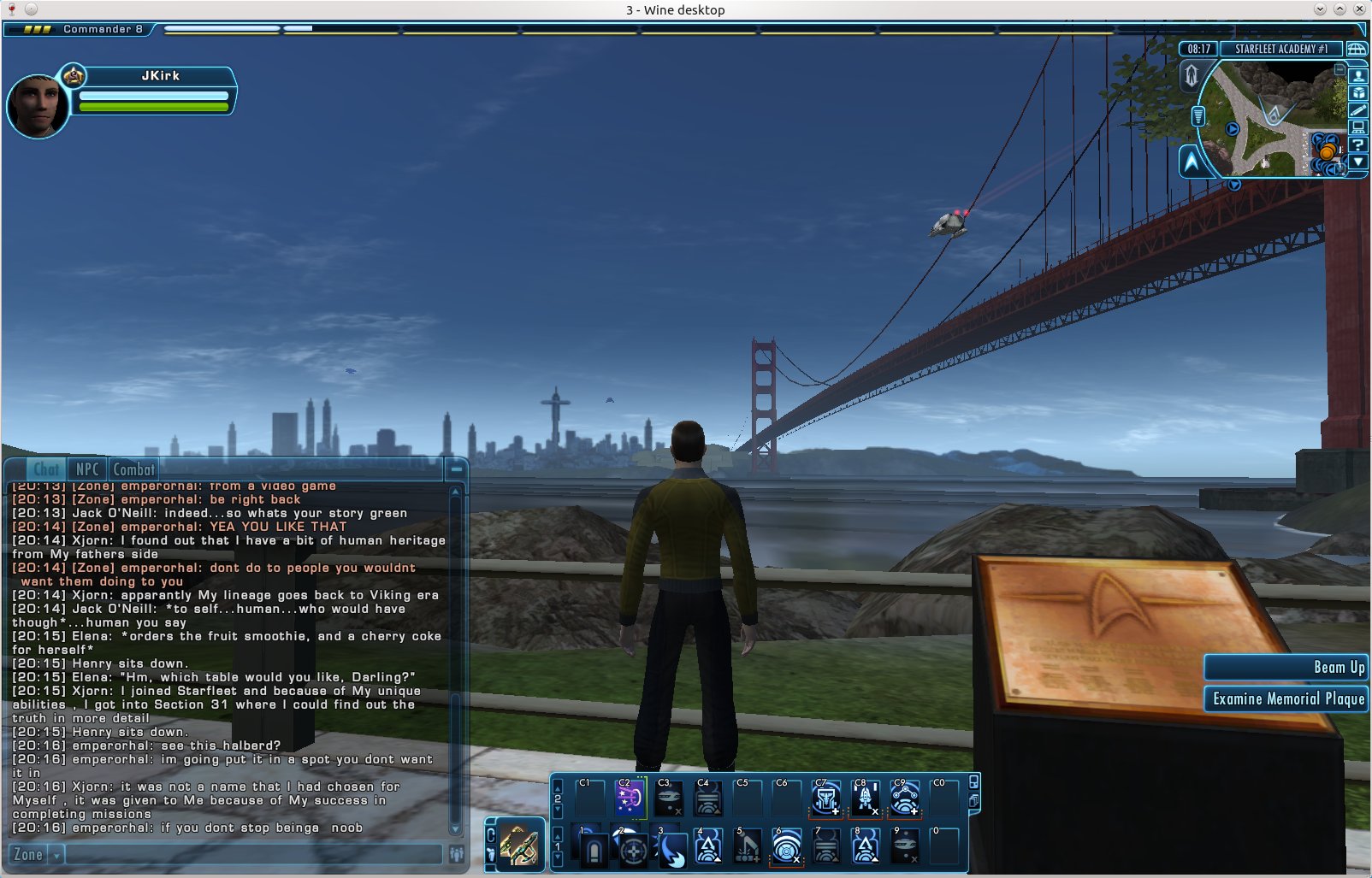 Here is a nice picture of me watching the San Fransisco skyline from the academy.
You get here by going to the Earth solar system and then you can go down to the academy.
While you are there you will find a nice bar (Club 602) and a mission simluator (Holodec) where you can reply old missions.
You will also find 7 memorial plaques that you can scan to get the title "Boothby's Favorite".