One thing that I need is a password store. It might be that I'm getting a bit old and memory is not as good as before or its just that I have to many things/passwords to remember. You  choose.
SplashID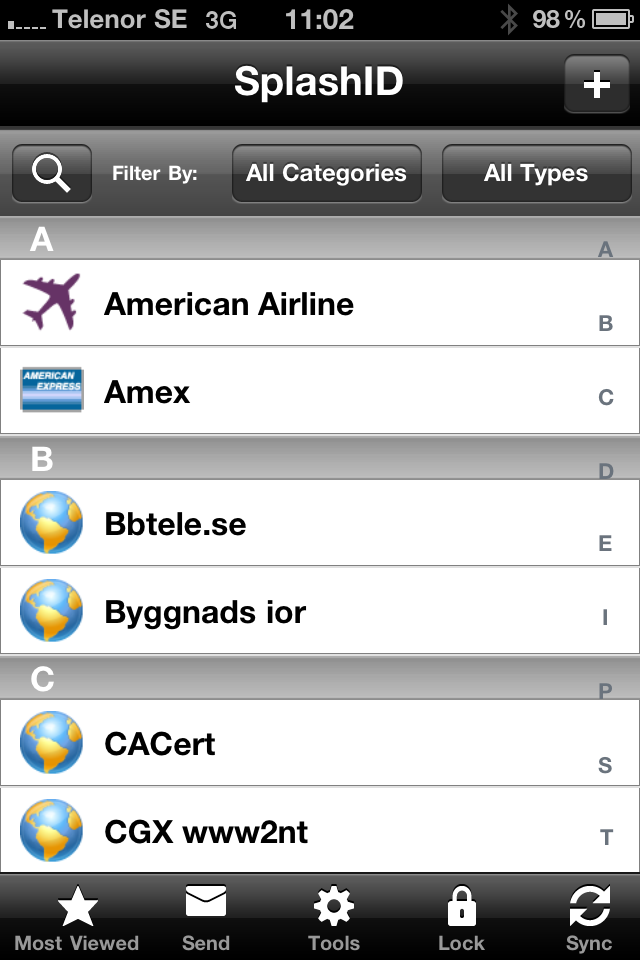 This app will store passwords, credit card details or other sensitive information. And even if the standard types don't fit you you can modify them or create you own types and categories. I have been using this app since way back when I got it for the palm pilot.
There is a desktop component that you can get separately to use if you want but as I'm only using it on my iphone I have not gotten that part.
It uses blowfish encryption of the data so of you looses you phone it will be hard to break in to it. And you better not forget your own password, as there is no way of getting it back.
I have no problem with it even if someone reports that it has problems with Swedish characters on the comment page of itune store. There is also some question about it asking for email address but I have not gotten any question so im not sure what they are talking about.